Minuteman III Launch! W00t!
Posted on Friday, September 20 @ 14:45:25 BST by just_dave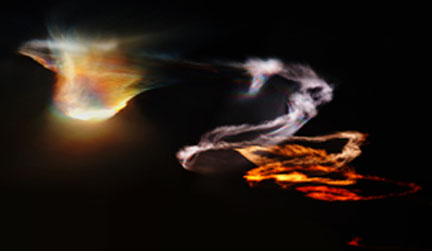 Photo by Michael Helms Photography

From a LA Times Staff Writer Residents throughout the Southland were startled Thursday night by a spectacular light show caused by the launching of an unarmed Minuteman III intercontinental ballistic missile from Vandenberg Air Force Base. The missile blasted off at 7:36 p.m., and the colorful contrail was seen over almost all of the state. The missile was launched from an underground silo. Its two re-entry vehicles were expected to travel about 4,200 miles in 30 minutes, hitting predetermined targets at the Kwajalein Missile Range in the Pacific Ocean's Marshall Islands. In Los Angeles, the flashy display 150 miles to the north startled the crowd at a Dodgers home game and brought calls to authorities. "We got a handful of calls about the panorama of colors over Western skies," said a Los Angeles Fire Department spokesman, Brian Humphrey. "They were mostly from motorists who'd never seen what has become a beautiful Southern California tradition." The launching was part of a program to test missile launching systems and make missiles more accurate and reliable.